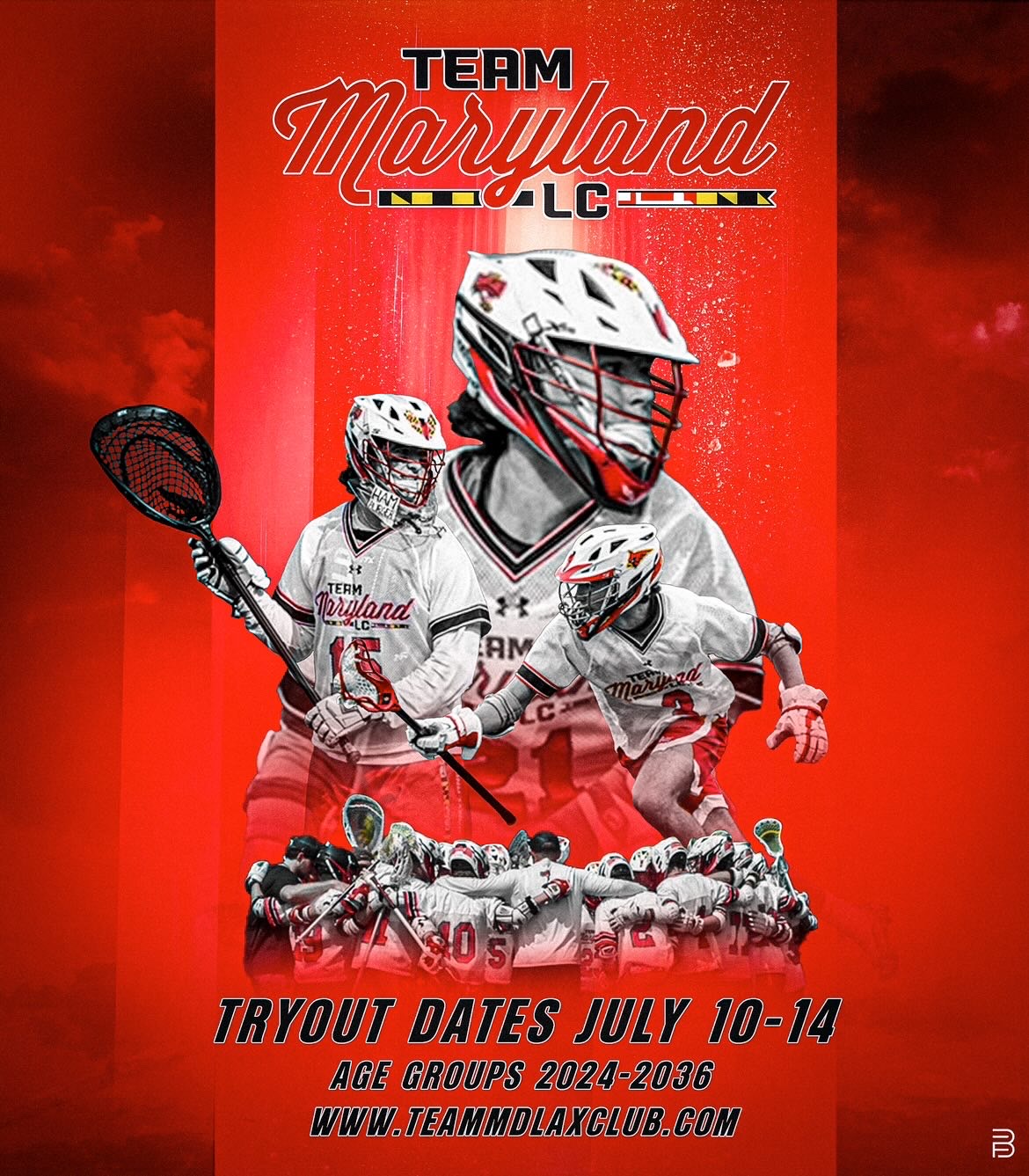 2024,2025, 2026, 2027

Tuesday, July 11th

Location: UTICA PARK TURF #7

5:30pm - 7:00pm | 2025 & 2026 Turf Field

7:00pm - 8:30pm | 2027 Turf Field

2024's contact for tryout information
2028,2029,2030,2031

Thursday, July 13th

Location: UTICA PARK

5:30pm - 7:00pm | 2030, 2031 Turf Field

7:00pm - 8:30pm | 2028 & 2029 Turf Field
2032,2033,2034,2035

Friday, July 14th

Location: BALLENGER CREEK PARK TURF

6:00pm - 7:30pm | 2032, 2033 Turf Field

7:00pm - 8:30pm | 2034,2035 Turf Field
ROLLING TRYOUTS YEAR-ROUND

Contact us for roster availability
2024 - 2035 Teams: These teams will be made up of some of the best players the state & nation has to offer. We will have two teams to accommodate different skill levels. Players will be developed through our unique player development model that will challenge them and make them better players to compete at the next level.
Coaching Staff – Team Maryland Lacrosse Club offers competitive coaching staff. Currently, we have 6 College Coaches on staff with our boy's program. We also have highly qualified Coaches that have played at the college level – or currently a coach at some capacity.
All teams will be placed in competitive tournaments that will challenge and enhance their playing experience. Tournaments will be in Maryland, Pennsylvania, Virginia - select teams will travel to exclusive events based on invitations from those tournaments.
The Team Maryland Lacrosse Club experience was developed by Brad Barber, Head Coach | Hood College. Practice plans are developed by Coach Barber to ensure each athlete leaves each practice with something learned/developed.
Feedback provided on player's strengths, weaknesses – our staff will also provide feedback with how to continue improve and develop their game.
Strength & Conditioning | Injury Prevention
All Team Maryland Lacrosse Club athletes will have access to a winter program provided by an industry leader strength & conditioning coach. Strength & conditioning sessions will take place throughout the winter.