NATIONAL TEAM TRYOUTS (2021-2025)
GET COACHED BY CURRENT NCAA COACHES, GET RECRUITED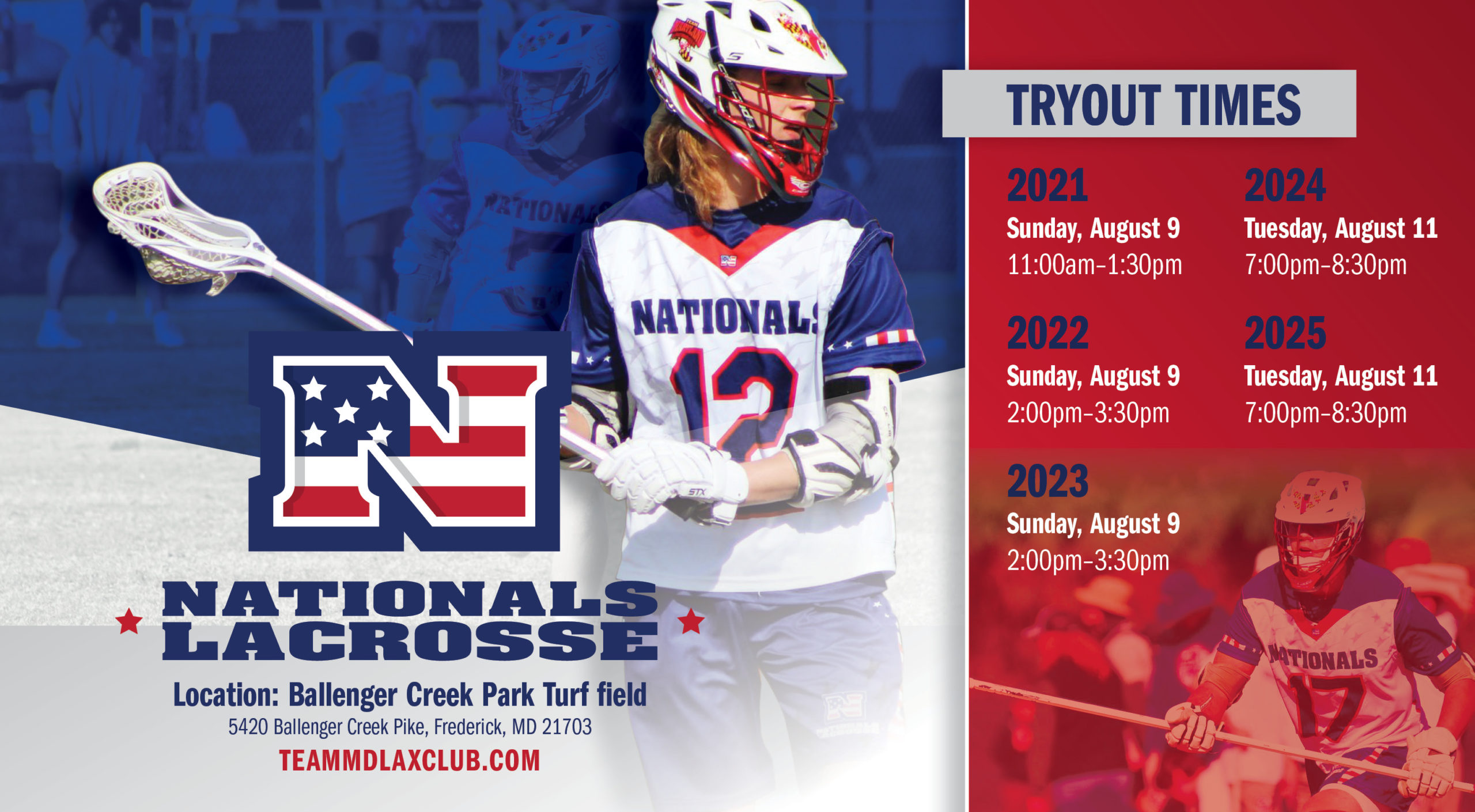 With over 220 + Alumni competing at the college level, the National Program is designed to take high level players and put them up against the best talent in the country. Our goal is to elevate their play by challenging them with college level practices, putting them in top level tournaments, and providing them college level coaching staff as a part of their club experience. Each year our program welcomes some of the top private and public school players from the Mid-Atlantic area. If you're interested in being evaluated for one of our National Teams, please reach out. Some of the tournaments that you can expect to compete in are:
Baltimore Summer Kickoff

NXT Philly Invitational

Towson Autumn Gold

Inside Lacrosse Invitational

Adrenaline Challenge (San Diego)

Liberty Elite National Classic
The National Program offers competitive coaching staff. Currently, we have 6 College Coaches on staff. Players who join the National Program compete in the top tournaments in the country. The end goal is to prepare our players to get recruited to play at the college level
The Team Maryland Lacrosse Club experience was developed by Brad Barber, Head Coach | Hood College, which is now supported by 3 other colleges and universities. All of our national players have access to all of our college coaches on staff for support during the recruiting process.
Feedback provided on player's strengths, weaknesses – our staff will also provide feedback with how to continue improve and develop their game.
Strength & Conditioning | Injury Prevention
All Team Maryland Lacrosse Club athletes will have access to a year-round program provided by Explosive Performance. Weekly strength & conditioning sessions will be provided during the fall and summer club seasons. Explosive Performance is the leader in injury prevention – they have worked with many professional teams and athletes, as well as Olympic gold medalists.